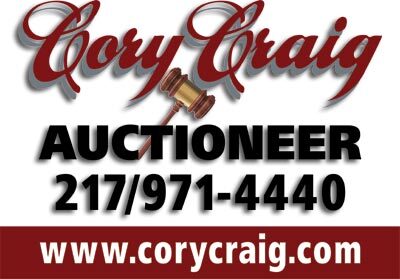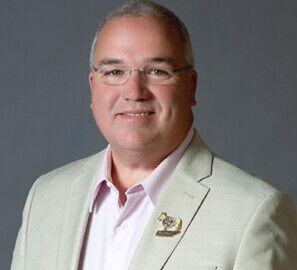 Jones-Blythe Construction Co. Retirement Auction

1030 W. Reynolds St., Springfield, IL




*3 DAY AUCTION*

"ONLINE BIDDING ONLY"

ENDS: Tues. Dec. 27, Wed. Dec. 28 & Thurs. Dec. 29 starting @ 5:00 P.M. (soft close)

OPEN HOUSE: Mon. Dec. 26 from 7:00 A.M. to 2:00 P.M.

*Jones-Blythe has been in business since the 1930's, a very reputable & well known contractor to the Springfield area.

Time has come for retirement and therefore they will be selling all of their equipment. This auction will be a (3) Day Session. Everything has been well cared for. Hard to find low hour equipment!

•(6) Late Model Ford F-250 4x4 Trucks, single cabs, white in color, 1 owner trucks, 2017-2010 years, all low miles,

•(4) Grove RT Cranes, 2007 RT700E, 1996 RT600C, 1986 RT735, & 1969 RT58

•(2) 2007 Telehandlers, CAT TL943 & JLG G9-43A

•2017 Takeuchi TL12V2 Skid Steer

•2008 CAT 420E IT Backhoe, 4x4

•2020 Paladin Brush Mower for skid steer, 78", like new.

•IR Portable 185 Air Compressor

•Concrete Power Equipment

•Trash Pumps

•Lumber

•Diamond Plate Tool Boxes

•Fuel Tanks

•Water Tanks

•Lasers, Transits & Tripods

•Large Selection of Chokers, Chains & Clevis's

•Large Amount of Name Brand Hand, Power & Shop Tools

•Machinist Tools

•Lots of new hardware

•Lots of new fixtures, new door hardware of all kinds

•Office Furniture

MUCH, MUCH MORE!!




Auctioneer's Note:

Plan to participate in this auction.

All good clean, well cared for quality items.




*Winning bidders will pick their items up on the following dates:

Tues. Jan. 3 from 11:00 A.M. to 3:00 P.M. for trucks & big equipment.

Wed. Jan. 4, Thurs. Jan. 5 & Fri. Jan. 6 from 7:30 A.M. to 3:00 P.M.

Sat. Jan. 7 from 7:30 A.M. to 12:00 P.M.

Due to limited space, we will be loading out by appointment only on Wed. - Sat.

Please have patience.




There will be a link on your invoice to click on and pick your time.

Remember invoices like to go to junk/spam mail, so be sure to check there, if not in your regular mail.




PLEASE SHARE….

QUALITY! WELL CARED FOR ITEMS!