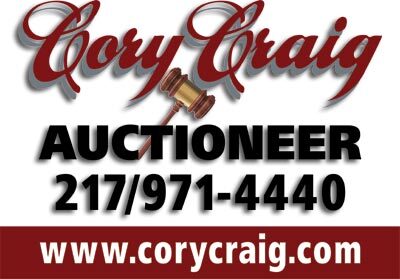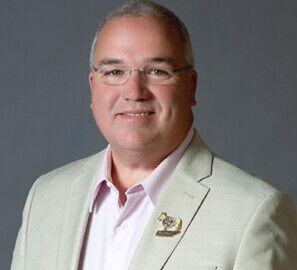 Robert McConnell Estate Auction
846 E. 1800 North Rd.
,
Taylorville, IL
(1.5 miles west of Sharpsburg)
*Country Living*Farmland*Ideal Building Tract*
REAL ESTATE & PERSONAL PROPERTY
STARTS: Tues. June 29 @ 6:00 P.M.
ENDS: Fri. July 30 @ 6:00 P.M. (R.E.) & 7:00 P.M. (P.P.)
OPEN HOUSE: Thurs. July 15 & 22, 5:30-7:00 P.M.
* Winning bidders will pick their items up at the above address, 846 E. 1800 North Rd. Taylorville, IL. on Sun. Aug. 1 from 3:00-5:00 P.M. Please check in when you arrive to pick up your items. Not responsible for items if you forget to pick up.
Always remember to check your junk or spam mail, if your invoice is not in your regular mail.
Please bring help to load your items, proper tools to dismantle your items & boxes or totes to pack your items. Not responsible for items left behind.
*REAL ESTATE: 34.54 Acres offered in (3) Tracts
TRACT 1: 5+/- Acres, Ideal building tract, tillable farm ground w/ some trees in southwest corner. This tract has road frontage on 1800 North Rd.
TRACT 2: 9+/- Acres w/ Home, Machine Shed, Barns & Pasture.
•Crawl space, slab, small basement
•(3) Bedroom, 9'9"x15', 9'9"x15', 13'7"x15'
•Living Room, 15'x17', w/ limestone fireplace & hutch from Brushy Branch School
•Dining Room, 9'7"x11'10", w/ hutch from Brushy Branch School
•Kitchen, 12'4"x13'5", sit down, w/ elec. range & dishwasher
•Family Room, L shaped, 11'4"x37'4", 8'x20', this room features limestone fountain & fireplace, limestone on walls & wood ceilings
•(1.5) Bath, 4'2"x5'9", 6'x10'3"
•(2) Gas forced air furnaces
•(2) Propane tanks, 500 gal. each
•Exterior of home has Arkansas Limestone, Vinyl & Wood Siding
*Machine Shed: 60'x90' w/ 30'x34' shop inside w/ loft, heat & concrete floor, sliding doors on north, south & east side, (1) walk thru door
*Pole Shed: 40'x60', w/ 20'x60 storage & 20'x60' livestock shelter
*Barn: 40'x48' w/ Hay Loft
*Livestock sorting & loading area
*Creek in northeast corner
*Old Walnut Hill Cemetery situated in northwest corner
TRACT 3: 20+/- Acres of tillable farmland (this tract is L shaped around tract 2)
Soil types: Ipava, Greenbush & Elco
NOTE: If tracts 2&3 have different buyers, the Estate will give easement on the very southeast corner of tract 2 for access for tract 3.
10% down at close of auction. Balance due at closing on or before Friday, Sept. 3, 2021.
Possession: Tract 1: Building Tract will be Nov. 1, 2021. Tract 2:Home & Machine Shed @ closing, Barns & Pasture will be March 1, 2022.
Tract 3: 20+/- Acres of farmland will be March 1,2022. Buyer will be required to enter into a written contract at the close of the auction. Advanced Title Group of Taylorville, IL will handle all title work and closing. Real Estate sold "AS IS", no warranties either expressed or implied. Real Estate taxes will be pro-rated up to time of closing. Have all financial arrangements and inspections made prior to bidding. Estate reserves the right to accept or reject any or all bids. A Two (2) percent buyers premium will apply to the high bid to establish a contract bid.
Country Living close to town.
City Water! Edinburg School District. Selling this farm in (3) tracts, you will have a chance to buy 1,2 or all 3 tracts.
Also selling personal property of IH Utility Tractor w/ Loader, Antiques, Primitives, Large Butcher Block, Pool Table, Appliances, HHG'S.
Sharon Sutzer & Mardell McConnell, Co-Exec.